Legislature Again Sets Its Sights on Carbon
Lawmakers convened in Salem this week for the introduction of committee measures in advance of the session.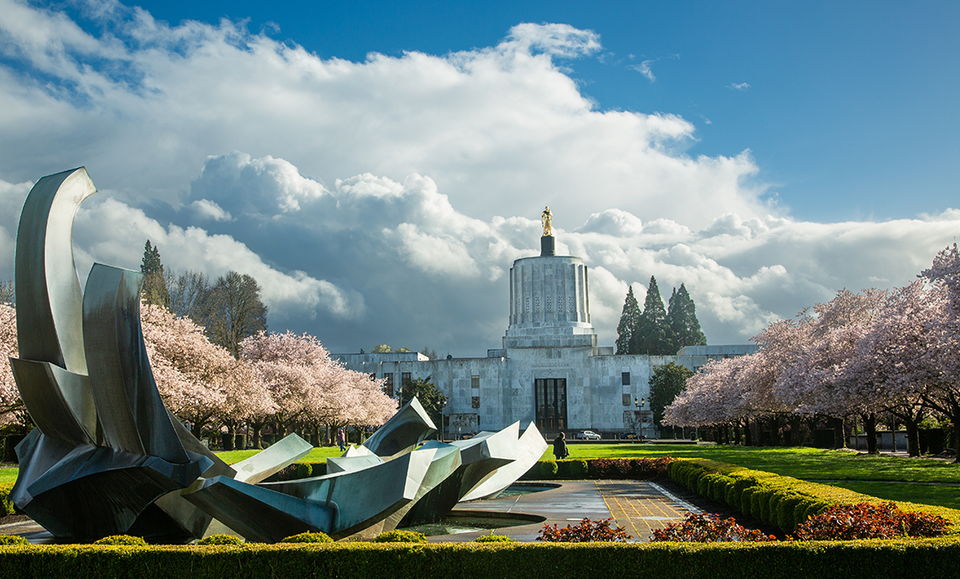 The 2020 legislative session in Oregon is only two weeks away but, for all intents and purposes, the session is already underway. Lawmakers convened in Salem this week for the introduction of committee measures in advance of the session. There appears to be no shortage of major policy initiatives despite the session being limited to only 35-days.
Over the past several sessions, the legislature has debated significant climate policy, including a renewable portfolio standard, low carbon fuel standard, and pricing carbon emissions. During the 2019 session, the carbon initiative was among the highest-profile political feuds in the capitol, especially after the Senate Republicans fled the capitol and the state to prevent the chamber from advancing the bill or any other legislative business.
Democratic lawmakers and environmental advocates are returning to Salem with their sights again on the carbon pricing policy, but it remains unclear if the political undercurrents that shaped the 2019 session have changed. Drafters have included modifications to phase-in the policy, starting with the larger metro regions of the state and gradually molding the new requirements into a statewide policy. While the concession may assuage some of the concerns from rural Democrats, Republicans and advocacy groups representing various industries are maintaining their defensive posture.
On Wednesday, Senate Republican Leader Herman Baertschiger (R-Grants Pass) made clear another walkout remains on the table, but no definitive decision had been made by the caucus. A walkout and, perhaps, even the threat of a walkout, fundamentally changes the political dynamic for the short session with negotiations on every bill potentially converging on the politics of the carbon policy.
If the legislature retreats again on the carbon initiative, it may not be the final word on climate policy for 2020. A coalition of environmental groups has filed several initiatives imposing strict requirements on utilities to invest in renewable energy. The Secretary of State had rejected two of the initiatives, saying they violated a constitutional requirement limiting measures to a single subject. Late on Thursday, however, a circuit court judge ruled the initiatives be reinstated and allowed to move forward in the process. The ruling increases the ante as lawmakers and the lobby prepare for the session.
Growing Number of Retirements, Open Seats
On Thursday, Rep. Alissa Keny-Guyer (D-Portland) announced she would be joining the growing list of lawmakers not seeking reelection. To date, at least 18 lawmakers have announced their retirement from the legislature and, for some, the pursuit of higher political office. It is common for lawmakers to make their intentions clear in advance of the session to allow candidates time to assemble their campaigns before the March 10 filing deadline.