Oregon House Pauses Activity Over Positive COVID-19 Case, Politics
The shutdown of the Oregon House creates additional complexity as tensions over the session were already running high.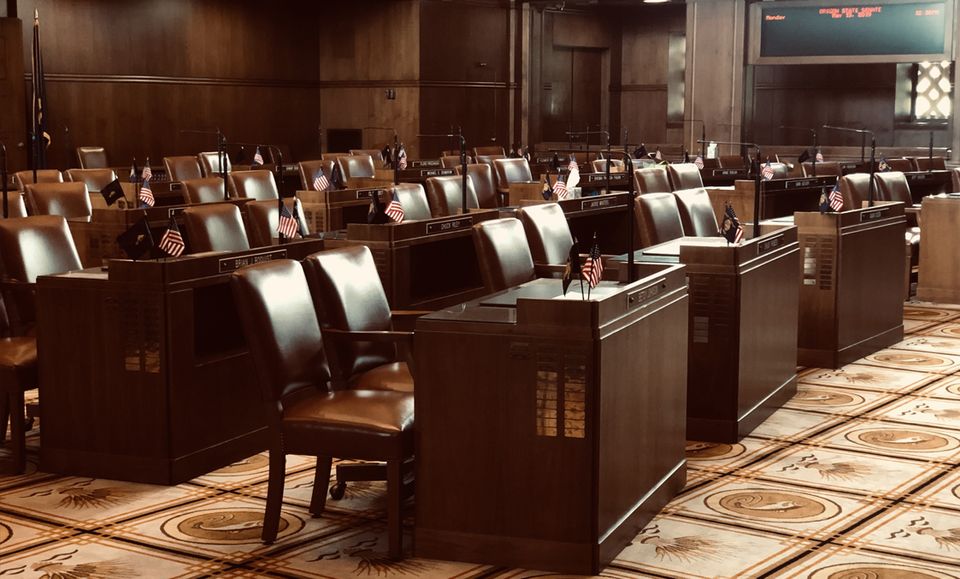 The legislature planned to start ramping up floor activities this week as the committees advance measures ahead of the chamber of origin deadline. The Oregon House planned for morning and evening floor sessions throughout the week to work through the growing list of measures awaiting to be read on the floor. However, those plans came to an abrupt end after news broke that someone active on the House floor during the previous week had tested positive for COVID-19 and that a one-to-two-week quarantine protocol would begin to manage any potential outbreaks.
The shutdown of the Oregon House creates additional complexity as tensions over the session were already running high. Before the news of the quarantine broke on Monday, House Republicans sent a letter to House Speaker Tina Kotek offering their terms to end the slowdown over bill readings. The letter indicates that Republicans would limit bill readings if Democrats agreed to limit the session's scope to urgent and bipartisan issues, allow more time for debate and compromise, and avoid extended floor sessions. In her remarks closing Monday's floor session, Speaker Kotek said the chamber needed to spend the next few days thinking about their motivations and responsibilities as lawmakers. It seems the parties are nowhere closer to reaching a ceasefire.
On Wednesday, the co-chairs of the legislature's budget-writing committee released their budget framework for the next biennium. The document serves as a starting point for the legislature as it navigates the process for crafting the next two-year budget, which begins on July 1. The nearly $28 billion spending plan, boosted by an infusion of federal aid and a strengthening revenue outlook, outlines a focus on public education, health care, and addiction treatment services, among many other program areas. Additionally, the document proposes the legislature set aside $520 million of the $2.6 billion allocated to the state from the American Rescue Plan Act to provide a cushion for a presumed fiscal shortfall in the following biennium. Over the next several weeks, the co-chairs will solicit input from lawmakers and interest groups over the best use of the available funds.
The Multnomah County Board of Commissioners unanimously appointed Andrea Valderrama, a Democrat, to fill the seat vacated earlier this month by Rep. Diego Hernandez. Valderrama is a longtime policy advocate who most previously served as an advocate for the American Civil Liberties Union of Oregon. She has also worked for the Coalition of Communities of Color, Portland City Commissioner Steve Novick, and Portland Mayor Ted Wheeler. Valderrama will begin her new role as a legislator next week.