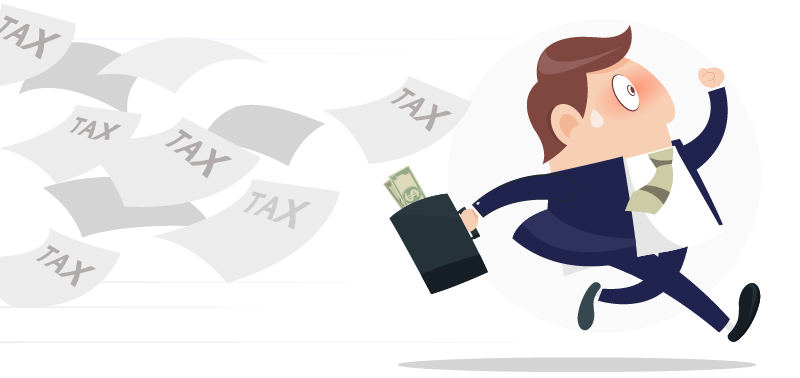 Tax Insider for May 5
Whenever someone proposes a new tax, the first question that should be asked is, "does the jurisdiction have the authority to impose the tax?" The answer is likely "no" in the case of Portland's new "utility" tax.
---
Good morning. Well, that was a week. The extended floor sessions in the House and the lack of floor sessions in the Senate gave way to calmer revenue hearings this week. But "calm" is a relative turn of phrase in the revenue committees—there's always something going on.
Senate Finance & Revenue Cancels Estate Tax Informational Hearing: Heading into the week, one of the more notable meetings on the agenda was a Thursday informational hearing on estate tax reform. The committee has spent a significant amount of time considering various measures providing relief from the nation's most aggressive estate tax.
In particular, the committee is looking to raise the $1 million exemption threshold to the estate tax – the feature that stands out most across state estate taxes. Massachusetts, the only other state with a similarly low threshold, is increasing its threshold from $1 million to $2 million.
After Senate Republicans denied quorum for a floor session on Wednesday, however, Chair Mark Meek (D-Oregon City) announced the committee would cancel its hearing and potentially reschedule. It's unclear if the proposal is dead – there is bipartisan and bicameral support for estate tax relief this session – but it seems politics are becoming a factor. Notably, Chair Meek also announced coming informational hearings on property tax incentives, kicker "reform," and personal income tax changes.
Can't Stop, Won't Stop: City of Portland Already Floating a New Tax: The Oregonian broke the news yesterday the Portland Bureau of Transportation (PBOT) is pitching a new, $35 million tax on individuals and businesses to pay for road maintenance and upgrades. The tax—sorry, "fee"—is reminiscent of the City's failed "street fee" from 2014. Bike Portland released the slides PBOT is sharing with stakeholders.
This post is for subscribers of Tax Insider
Contact us for more information about our premium newsletter products