Three Weeks Down, Two More To Go
Despite only lasting for 35 days, Oregon's short session is perhaps short in name only.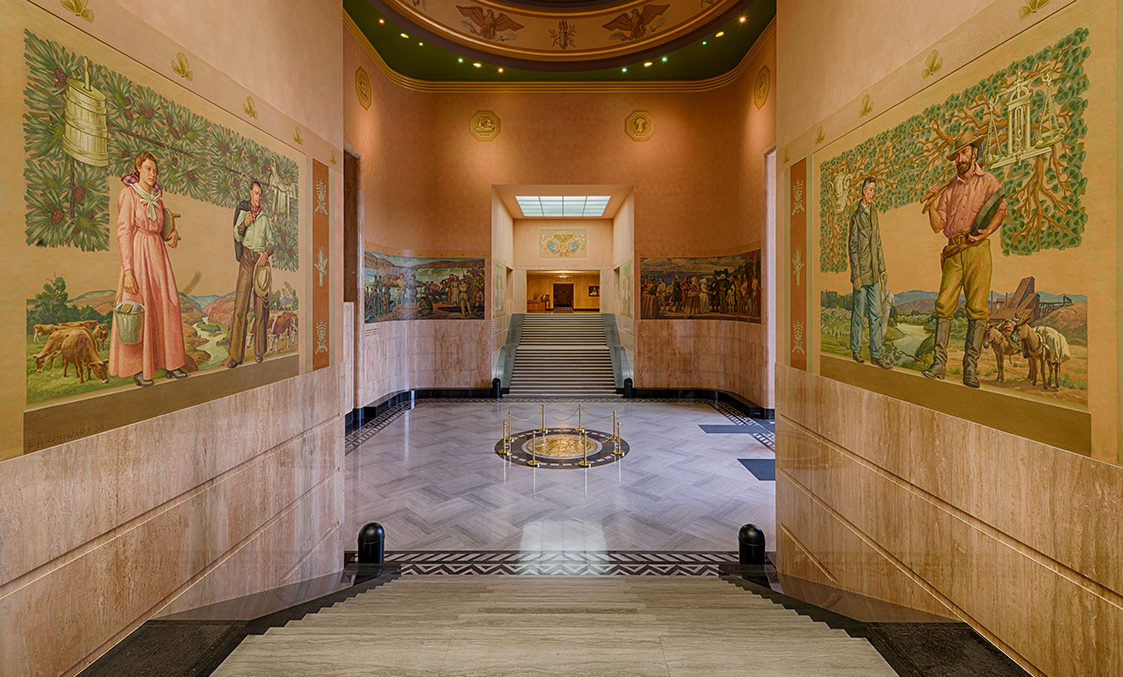 There exists a law of physics that says the closer you move to a larger object, the slower time passes. Although Albert Einstein had space and gravity in mind for that 1907 prediction, it also applies to Oregon's legislature during its short session.
As has become common in recent sessions, Republicans are requiring the chambers to read the entire text of a measure before taking a final vote. The maneuver, generally aimed at slowing the speed of the session and building leverage in negotiations, resulted in several long floor sessions this week and delayed some bills past the scheduling deadline. For bills that cross chambers after the chamber deadlines, leadership must decide whether to let them die or send them to the rules committees to keep them on life support. Counterintuitively, the bill readings may slow the progression of the session, but they also coalesce more control and bargaining chips in the hands of chamber leadership.
Still, the legislature is continuing to work on several higher-profile measures for the session. The proposal requiring agricultural employers to pay overtime to farmworkers was voted out of the House Business & Labor Committee along party lines and sent to the chamber's tax-writing committee. Notably, tax committees do not observe the chamber scheduling and vote deadlines and, thus, do not face the same urgency as other committees. Other higher-profile proposals, such as those allowing drivers to pump their own gas, imposing campaign finance limits, and investing in workforce readiness, sit in similar committees without time restrictions.
While these issues were the drivers of legislative discussions this week, the session took a back seat to other overarching political developments. On Thursday, the Oregon Supreme Court ruled that Nick Kristof, a former New York Times columnist who retired to run for Oregon governor, did not meet a constitutional residency requirement to appear on the ballot. Kristof, who only recently became a name in state politics, quickly outpaced his rivals by fundraising more than $2.7 million in five months. His ineligibility is a dramatic shakeup in the gubernatorial primary, turning a three-way race into a race between former House Speaker Tina Kotek and State Treasurer Tobias Read. With a war chest exceeding $1.6 million, Kristof could still find a role as a party king or queen maker.
A nascent tax dispute between Washington and neighboring states is also starting to draw the attention of Oregon's political leadership. Our neighbors up north are currently exploring a six-cent per gallon tax on fuel exported from the state to finance their $16 billion transportation investment package. Oregon and Idaho do not have any refineries and Alaska has only one, leaving these states dependent on the refineries in Washington's Puget Sound area for supplying gasoline. Knowing their neighbors rely on those refineries for an essential good, Evergreen State lawmakers are attempting to push the costs of new investments on residents of other states. Oregon Gov. Kate Brown (D), Idaho Gov. Brad Little (R), and Alaska Gov. Mike Dunleavy (R), along with a diverse group of lawmakers from each state, criticized the Washington proposal as hostile and unacceptable. Earlier this month, Sen. Lee Beyer (D-Springfield), the chair of Oregon's Senate Finance & Revenue Committee, told Oregon Public Broadcasting that, if passed, Oregon might consider ways to retaliate. Although the states remain in the throes of their sessions, and no legislation has appeared in Oregon to respond to the new tax threat, the stage is set for a high-stakes interstate tax skirmish unless cooler heads prevail.
Despite only lasting for 35 days, Oregon's short session is perhaps short in name only—the powers that be are always finding ways to condense five month's worth of politics in a span not much longer than a month.